Oh boy, this is not what you want to happen days before the biggest game of your entire life… being charged for kidnapping and rape just before the Super Bowl… But that is exactly what's happening to one Eagles player, and at the tender young age of 25, his entire life is now hanging in the balance. TMZ has all the details: The Eagles just released a statement on the charges … saying, "The organization is aware of the legal matter involving Josh Sills. We have been in communication with the league office and are in the process of gathering more information. We have no further comment at this time."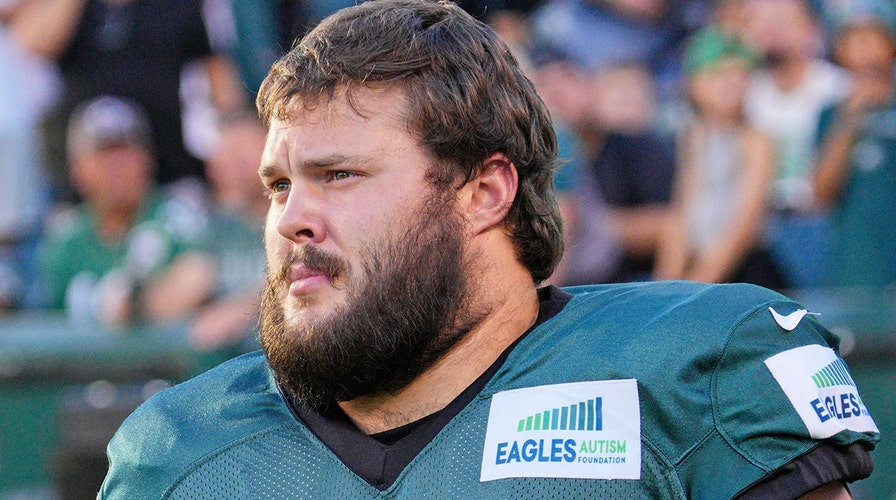 Eagles offensive lineman Josh Sills has been indicted on rape and kidnapping charges … just 11 days before Philadelphia is slated to play the Chiefs in Super Bowl LVII.
According to prosecutors in Ohio, the charges stem from an incident that happened in Guernsey County back on Dec. 5, 2019.
Officials allege that Sills — a rookie reserve lineman for the Eagles who made the team this year as an undrafted free agent — "engaged in sexual activity that was not consensual and held a victim against her will."
Prosecutors say the Guernsey County Sheriff's Office conducted an investigation into the case — and a grand jury eventually indicted Sills on one felony count of rape and one felony count of kidnapping this week.The 25-year-old is slated to appear in court on the matter on Feb. 16 — just four days after the Super Bowl.
Sills — who played high school football in Ohio — attended both West Virginia and Oklahoma State during his college career. He played just a handful of snaps for the Eagles this season, appearing in just one game against the Cardinals on Oct. 9.
Scary stuff when a grand jury indicts you, that's a heck of a lot more serious than just a #MeToo scandal from a "bitter" woman.
He's innocent until proven guilty, but this young guys "charmed" life just got very messy.
The opinions expressed by contributors and/or content partners are their own and do not necessarily reflect the views of WayneDupree.com
---
---
I'm glad you're here, WayneDupree.com comments! Please maintain polite and on-topic conversations. You could see comments from our Community Managers, who will be identified by a "WD Staff" or "Staff" label, in order to promote fruitful and civil discussions. We stop accepting comments on articles three days after they are posted in order to provide the optimal user experience. The conversations forums on WayneDupree.com welcome comments for an unlimited period of time. For further information, please refer to our community policies.
SIGN UP HERE and join us!
---
Follow Wayne on Rumble!