I looked at these pictures and I wondered, is this mental illness or demonic possession? And I think landed on mental illness, but I also believe there are some really dark and evil spirits surrounding this young man, who, is slowly but surely destroying his entire bod at the tender age of "thirty-something." He's a tattoo artist who has undergone several mutilation surgeries to morph himself into an "alien" (looks more lie a demon to me), and has injected so much ink into his body-including his eyes, that he'll probably be dead within a decade, or at the very least, blind. And he did all of this just so he could look like a creature from some back hole of hell.
WND reported that a thirtysomething tattoo artist who has undergone multiple body-mutilating surgeries to transform himself into a "black alien" laments that he has been "barred from restaurants" and has trouble securing employment because of his terrifying appearance.
Despite this, Anthony Loffredo says he's only 46 percent complete with his radical metamorphosis, which he has coined the "Black Alien Project."
"If I want to eat at a restaurant, sometimes the server says I can't eat on the terrace," Loffredo told LADbible this month.
It's probably because he looks downright scary after changing almost his entire body, including the following:
• Removed both his ears.
• Cut off his nostrils and lips.
• Amputated two of his fingers.
• Split his tongue.
• Sharpened and dyed his teeth purple.
• Tattooed his entire body and face — including his eyes.
Here are the before and after pics: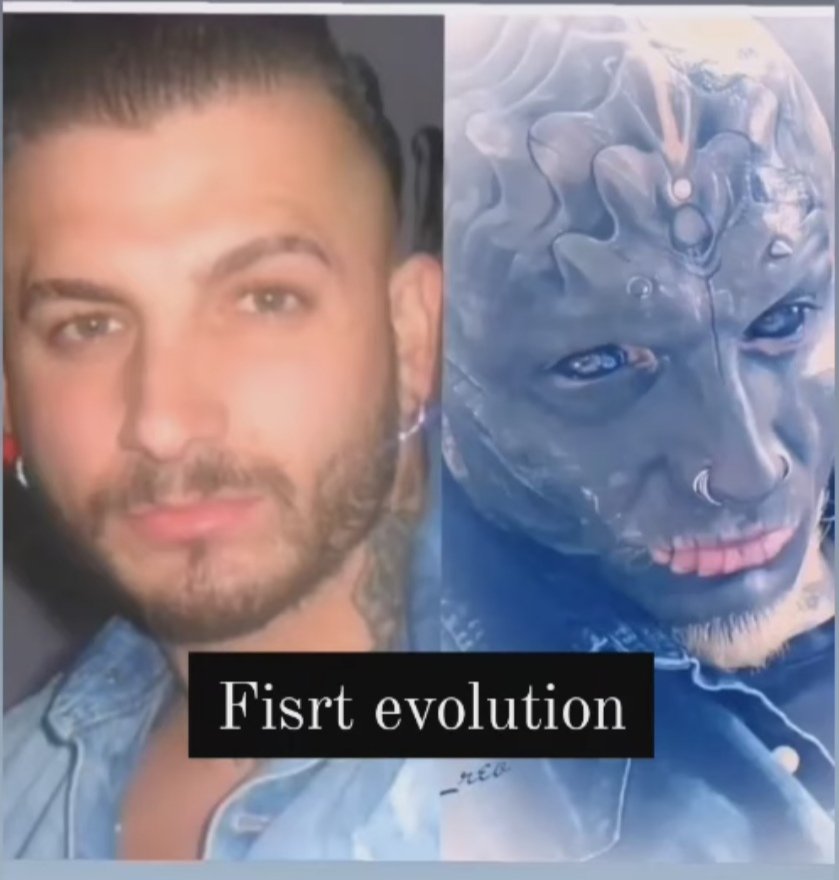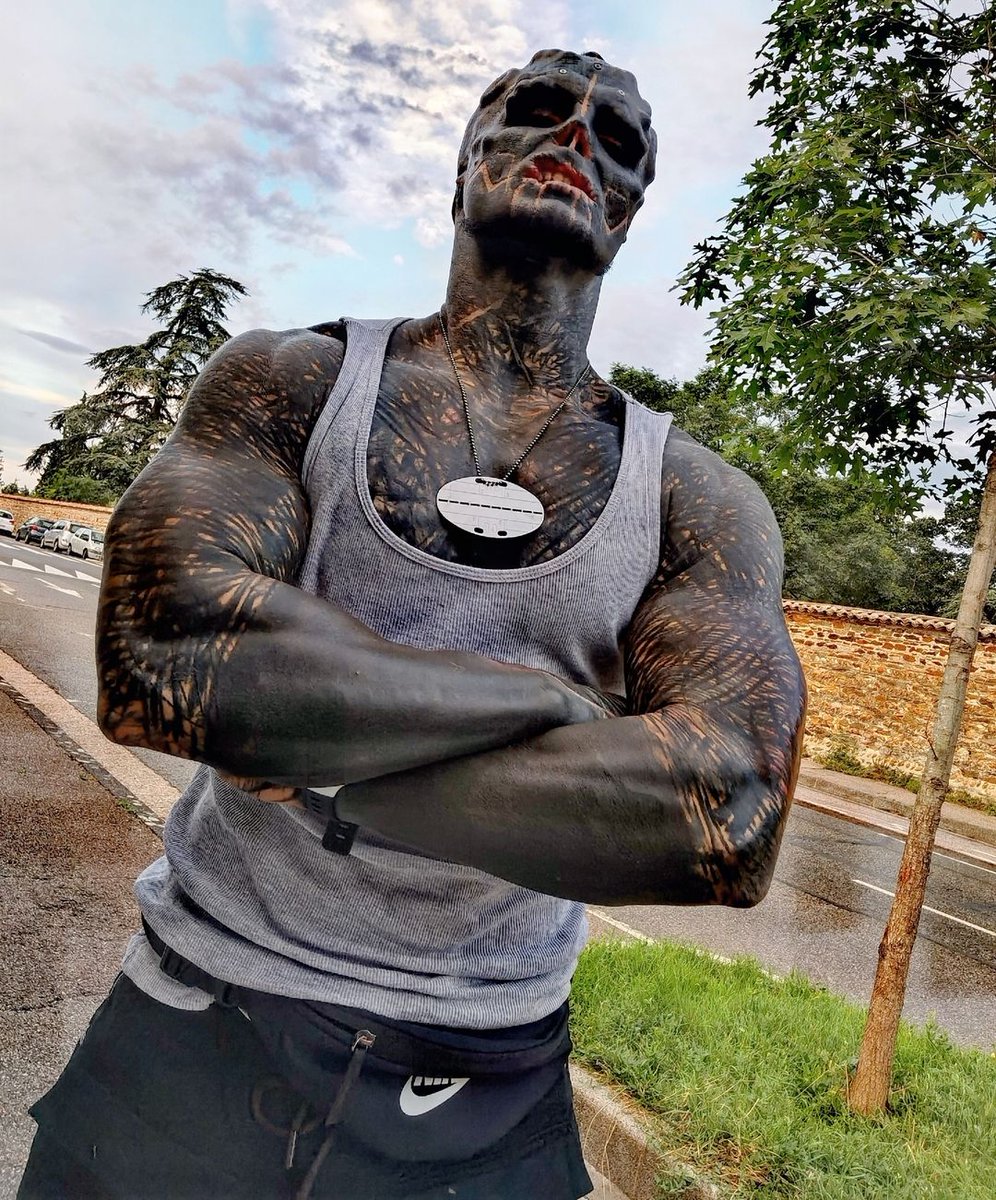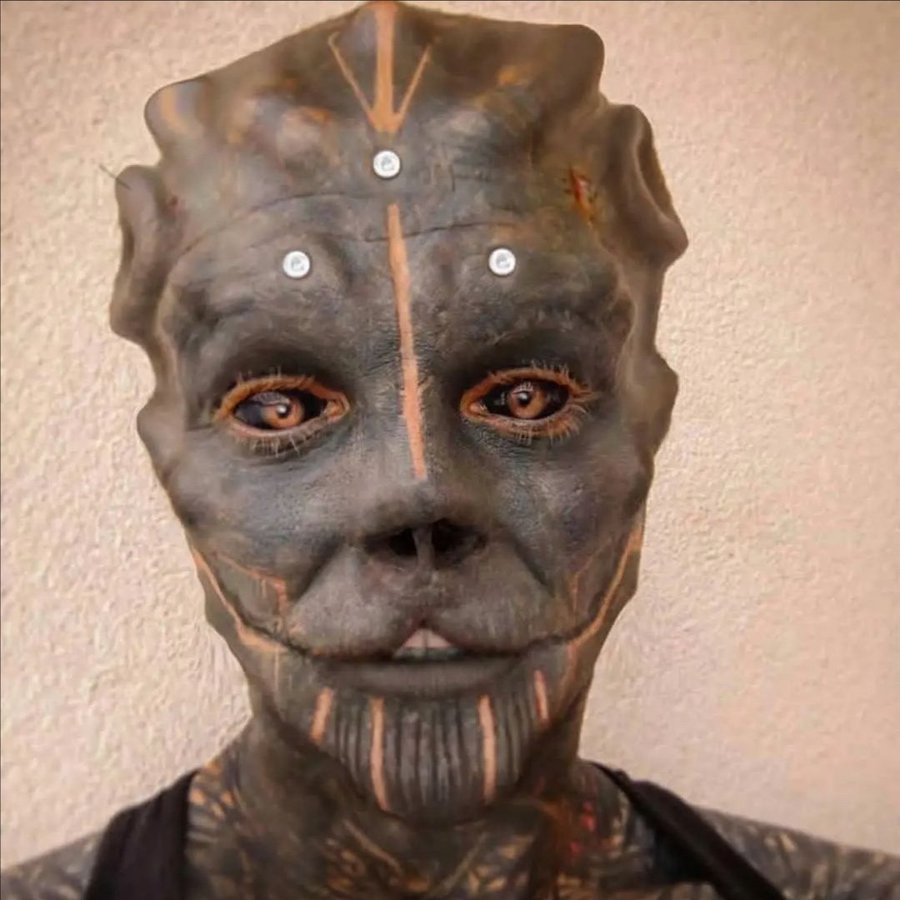 You have to wonder why someone would do this, but what I wonder even more is what doctor in their right mind would perform surgeries like this on someone?
Shouldn't they be required to report this to *someone* and have these folks get some mental help?
I mean, I know this is America, and if we want to walk around looking like a freak, that's our "right," but at some point, don't you reach out and help mentally ill people before they slowly kill themselves?
The opinions expressed by contributors and/or content partners are their own and do not necessarily reflect the views of WayneDupree.com
---
---
I'm glad you're here, WayneDupree.com comments! Please maintain polite and on-topic conversations. You could see comments from our Community Managers, who will be identified by a "WD Staff" or "Staff" label, in order to promote fruitful and civil discussions. We stop accepting comments on articles three days after they are posted in order to provide the optimal user experience. The conversations forums on WayneDupree.com welcome comments for an unlimited period of time. For further information, please refer to our community policies.
SIGN UP HERE and join us!
---
Follow Wayne on Rumble!