Dear Lord…It's horrific enough that your mother commits suicide, but to think that in her last moments before killing herself, she attacks you in her suicide note. That's hard to imagine, I know, but that's exactly what happened with Naomi Judd's suicide note – she attacked one of her daughters, called her "crazy" and then said she didn't want her at the funeral. I don't claim to know what the dynamic of that family was like, clearly it wasn't good, from what other reports indicate. And who knows, one of the daughters could be crazy, but what a strange and horrible way to leave this earth, by killing yourself and having so much anger and resentment against your own child.
But obviously Naomi was struggling with some very serious mental illness as well. This entire situation is truly horrific.
OK! Magazine reported that country sensation Naomi Judd left a heartbreaking suicide note that quite possibly leaves a deeper wound than her death, OK! can exclusively reveal.
Naomi left a disturbing message for her daughter and singing partner, Wynonna Judd, instructing her to stay away from her mother's funeral.
"Do not let Wy come to my funeral. She's mentally ill," the suicide note, written on a yellow Post-It, read.
An emphasizing line was drawn beneath the word "not."
OK! Magazine also had an exclusive photo of the note: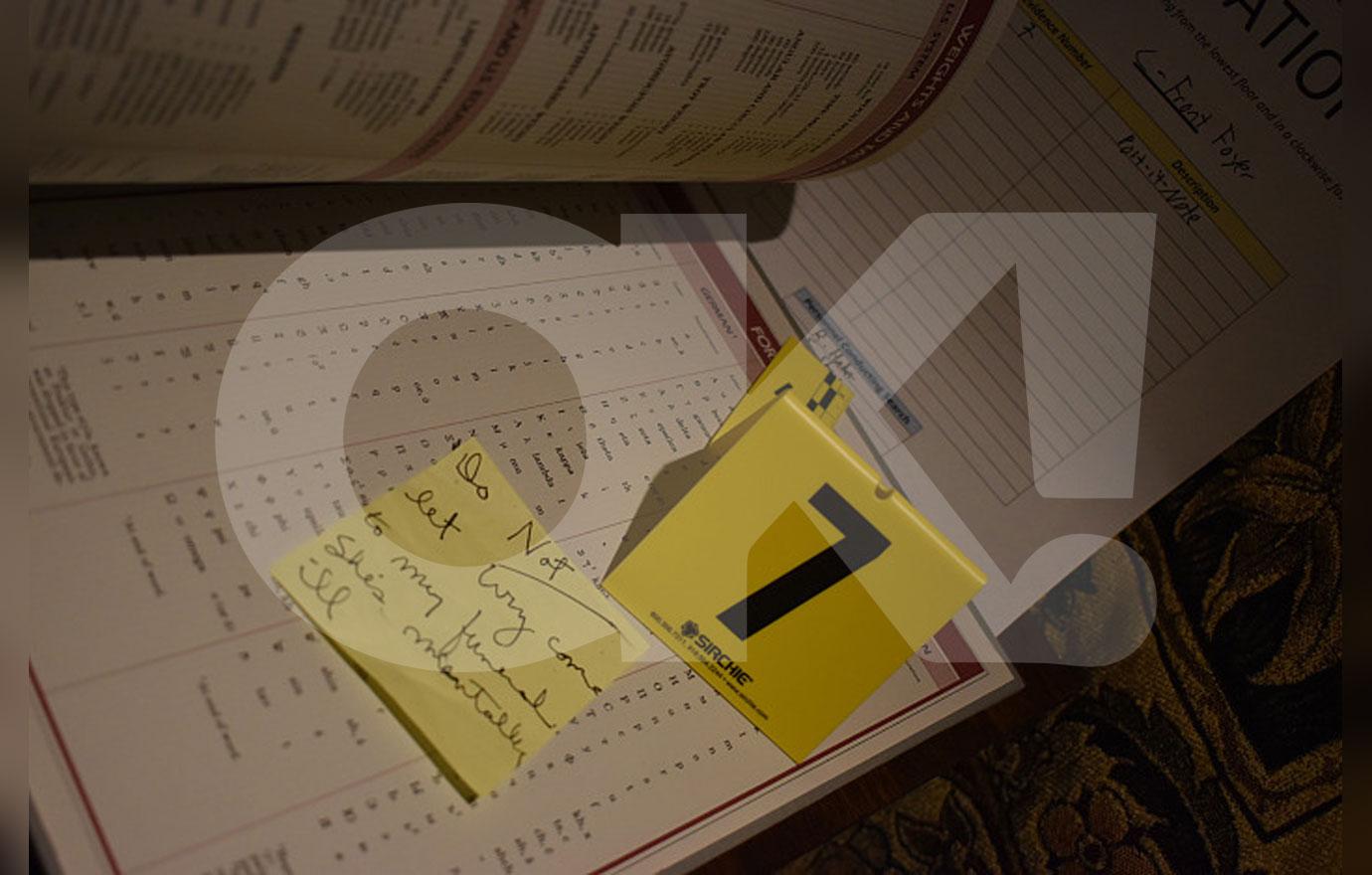 Naomi devastatingly died by suicide from a self-inflicted gunshot wound to the head on April 30, 2022, at the age of 76 years old.
The singer pulled the trigger while laying on her bed inside of her Tennessee home and left the suicide note at her bedside, as seen in photos exclusively obtained by OK!.
A source close to the Judd family revealed to Radar that Wynonna still attended her mother's funeral despite Naomi's note telling her to do otherwise.
"Naomi had suffered from mental illness and suicidal thoughts for years, and Wynonna suffered right along with her," insider continued. "They toured the world and became music superstars as The Judds, but that also caused a lot of conflict."
Wynonna "just has to continue to believe her mother did not mean what she wrote," the source added.
Upon arrival at the suicide scene, an officer initially placed the note inside pages of a book and later confessed to hiding it "only because he did not want the note to hurt Wynonna's feelings."
Wow. This is such a sad story. They had worked so hard to be famous, and in the end, that's what helped tear them apart and make them miserable.
Be careful what you wish for, folks…
If you or someone you know is in emotional distress or considering suicide, call the National Suicide Prevention Lifeline at 1-800-273-TALK (8255).
The opinions expressed by contributors and/or content partners are their own and do not necessarily reflect the views of WayneDupree.com
---
---
I'm glad you're here, WayneDupree.com comments! Please maintain polite and on-topic conversations. You could see comments from our Community Managers, who will be identified by a "WD Staff" or "Staff" label, in order to promote fruitful and civil discussions. We stop accepting comments on articles three days after they are posted in order to provide the optimal user experience. The conversations forums on WayneDupree.com welcome comments for an unlimited period of time. For further information, please refer to our community policies.
SIGN UP HERE and join us!
---
Follow Wayne on Rumble!