So, what did Jill and Joe do for the New Year? Well, she probably spoon-fed Joe tapioca pudding and changed his diaper, and he probably played with his toys and ran around the White House screaming and yelling like that "Home Alone" kid. But beyond that Joe and Jill did what they do best — they pissed off Americans. They've been doing that so often that it's starting to feel like a national pastime. So, what did these two bozos do this time? Well, they appeared live in Times Square on the NYE jumbotron and started pushing the godforsaken vaccine, even after everything we've been seeing lately.
Vaccinated people are getting sick all over the place. True story: I have a friend who is fully vaccinated and boosted and she's on her deathbed right now. She's so sick, that she's been to the emergency room twice already. So, what was the point of all those jabs she got?
Not to mention all the "sudden deaths" that are taking place in front of our very eyes… we don't know what's going on, but it certainly is LOGICAL at this point to suspect something has gone haywire with one of the jabs.
I'm sorry, but would you take the jab and all these bazillion boosters, especially after everything that we're watching happen? I know I sure as heck wouldn't. And it's infuriating that they're pushing it, and refusing to acknowledge anything that's going wrong or that looks terribly suspicious.
Watch:
Whats happening with all these sports players suddenly collapsing!? 💉🫀 pic.twitter.com/btOQXVR2Sv

— 𝚃𝚑𝚎 𝚆𝚑𝚒𝚝𝚎 𝚁𝚊𝚋𝚋𝚒𝚝 ❼ (@thedailyrabbit) January 3, 2023
But Jill and Joe still think the vaccine is a great idea, and want you to kick off the new year, grabbing your heart for dear life…
Watch:
First Lady Jill Biden's New Year message to Americans: "Go get that COVID vaccine." pic.twitter.com/UO2AeF3yvZ

— Breaking911 (@Breaking911) January 1, 2023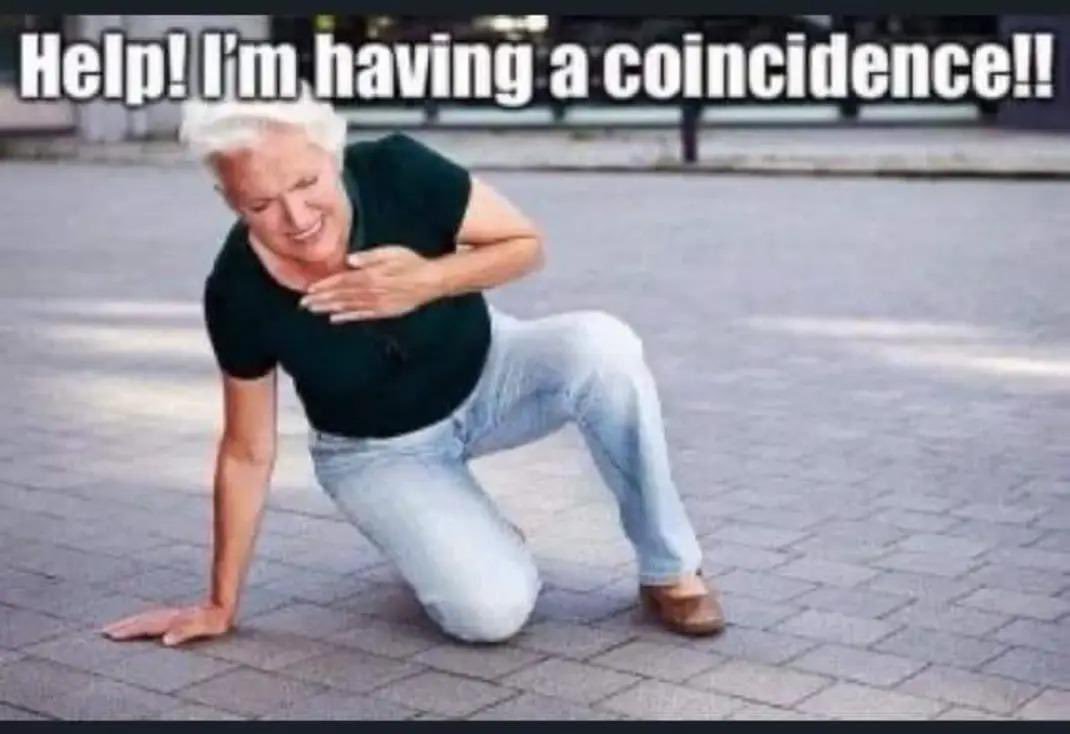 Here's what people online are saying:
"Paid for by big pharma."
"Do the opposite of Anything the Xiden Crime Family recommends."
"Guys, she's a doctor so she definitely knows what she's talking about."
"She's a "doctor" whose Ph.D thesis contained over 300 typos that MS Word's spell check could have found. And it came from University of Delaware while her husband was in the Senate… What a joke. "
"Jill is a doctor, Joe graduated top of his class, was arrested with Mandela and was raised by Puerto Ricans."
"If the 4th one didn't help, the 5th one definitely will. And if that doesn't work, just get a 6th. Because science."
"Is it just me, or this this one of the funniest things on Twitter so far this year? Seriously? Man, that jab is a major FAIL… why the hell would anyone take them seriously at this point? Comedy routine!!"
"Considering everyone in the hospital dying right now are people who took this bad advice, I think I'll refrain from doing so."
"So embarrassing for our country."
"Yup, going to run right out and get a booster because the vaccine will keep you from getting COVID and there are ZERO side effects and there are no suspicious deaths happening to young people. NOT!! What happened to "my body, my choice"?"
"Man these people just don't stop. I wonder how much of a kick back they all get from Pfizer and Moderna?"
"There is almost zero reason to take the risk of getting a vaccine that doesn't work and is not nearly as safe as they told you it was."
I wouldn't take advice from a glorified school principal and her dementia-soaked husband if you paid me to.
The opinions expressed by contributors and/or content partners are their own and do not necessarily reflect the views of WayneDupree.com
---
---
I'm glad you're here, WayneDupree.com comments! Please maintain polite and on-topic conversations. You could see comments from our Community Managers, who will be identified by a "WD Staff" or "Staff" label, in order to promote fruitful and civil discussions. We stop accepting comments on articles three days after they are posted in order to provide the optimal user experience. The conversations forums on WayneDupree.com welcome comments for an unlimited period of time. For further information, please refer to our community policies.
SIGN UP HERE and join us!
---
Follow Wayne on Rumble!