Reminder : The purpose of the articles that you will find on this website is to EDUCATE our opinions and not to disinform or grow hate and anger!

House Republican Whip Steve Scalise (R-La.) said Democrats' energy policies, including the proposed natural gas tax, will add to the already rising cost of energy, which will be especially obvious in increased heating costs this winter.
Scalise led a discussion about the "Heat Your Home" tax, or the methane/natural gas tax, and the Clean Electricity Performance plan that Democrats are currently trying to pass in their multi-trillion dollar Reconciliation Bill to highlight what Republicans see as energy policies that hurt the U.S. economy and increase costs.
The gas tax is one way the Democrats seek to pay for the cost of the nearly $2 trillion (as of Wednesday) spending package as well as increasing corporate and individual taxes.
The Louisiana Congressman said most Americans do not know what the bill contains, "and that's why we are trying to highlight just what is really in the bill," said Scalise. "When you talk about the Heat Your Home Tax, what we're specifically talking about is this methane tax, the natural gas tax, as well as the Clean Electricity Performance Plan that is embedded in President Biden's reconciliation bill that he's trying to ram through Congress as we speak."
According to the U.S. Census Bureau's 2019 American Community Survey, natural gas is the primary heating fuel for 48 percent of U.S. homes. Home natural gas bills in the winter are predominately dictated by the retail price of natural gas and the amount of gas a household consumes.
Retail natural gas prices are expected to increase from $10.17 per thousand cubic feet last winter to $12.93 this winter, the highest price since the 2005–06 winter average. The Energy Information Administration said it expects the "largest increase in retail natural gas prices to occur in the Midwest, where prices rise to $11.28, a 45% increase compared with last winter."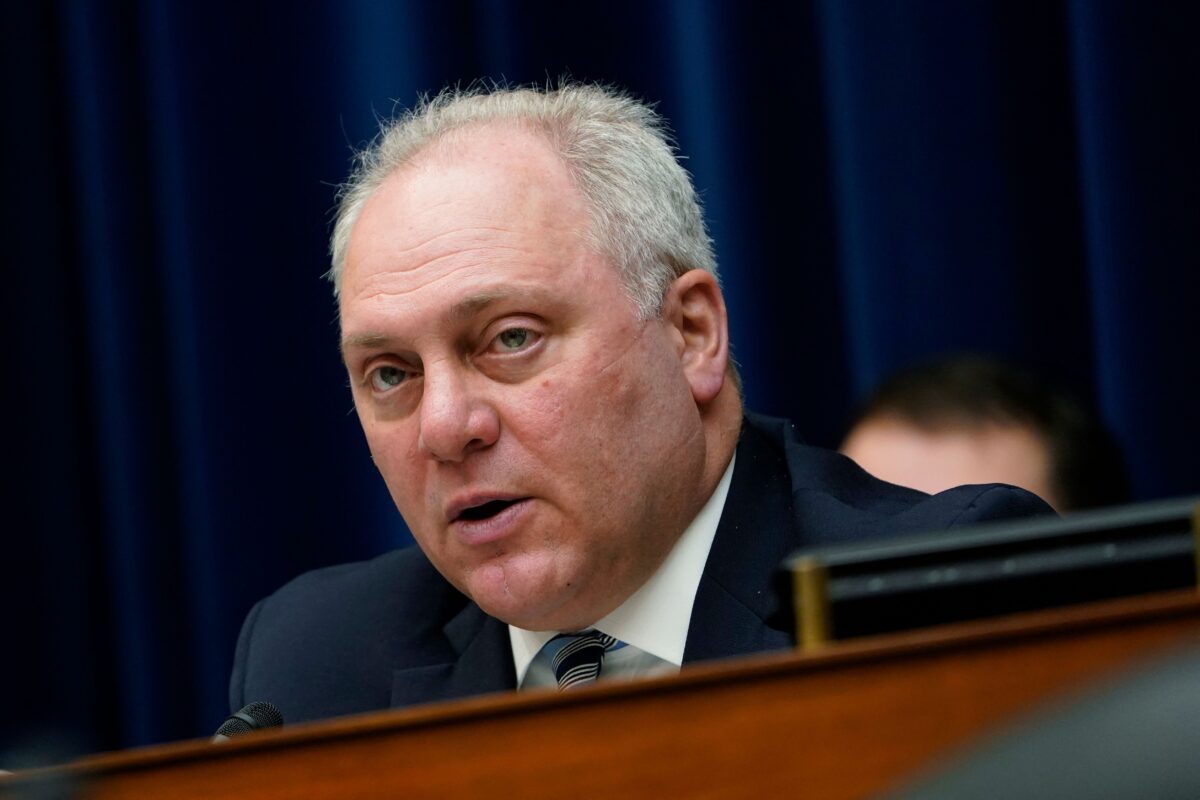 Scalise criticized Biden's comments at a recent town hall in which the president was unable to point to policies that would lower the cost of energy for Americans.
"Well, Mr. President, if you don't have an answer for how to lower gas prices, the good news is we do, and in fact, many of the bills that we authored, and some of those authors are here that would actually lower energy prices for families and get us back to producing enough energy for America," said Scalise
Biden took part in a CNN town hall event last week in which he said that gas prices are up because the United States is not producing enough oil.
"My guess is you'll start to see gas prices come down as we get by—going into the winter—I mean, excuse me, into next year, in 2022. I don't see anything that's going to happen in the meantime that's going to significantly reduce gas prices," said Biden.
When asked about gas to heat homes, he pointed to the subsidies from the federal government that are a part of the Democrat's social programs, implemented in the March spending package.
"But, for example, for natural gas to heat your homes as winter is coming, we put in billions of dollars in what they call "LIHEAP."  Biden is referring to The Low-Income Home Energy Assistance Program, which will be enhanced with the Democrats' budget reconciliation bill.
Republicans argue that U.S. gas and oil projects should not be halted because they are cleaner for the environment than the energy produced in other countries and U.S. energy production keeps the country independent and competitive while keeping energy prices affordable.
Earlier this year Republicans on the House Transportation and Infrastructure Committee in a letter to Acting Assistant Secretary of the Army for Civil Works that halting U.S. fossil fuel projects will create national security issues and cause energy prices to rise.
"Most notably, President Biden issued an Executive Order 13990 on his first day in office to rescind the Presidential permit for the Keystone XL Pipeline, costing thousands of jobs and endangering our energy independence and ability to transport energy resources with our Canadian partners."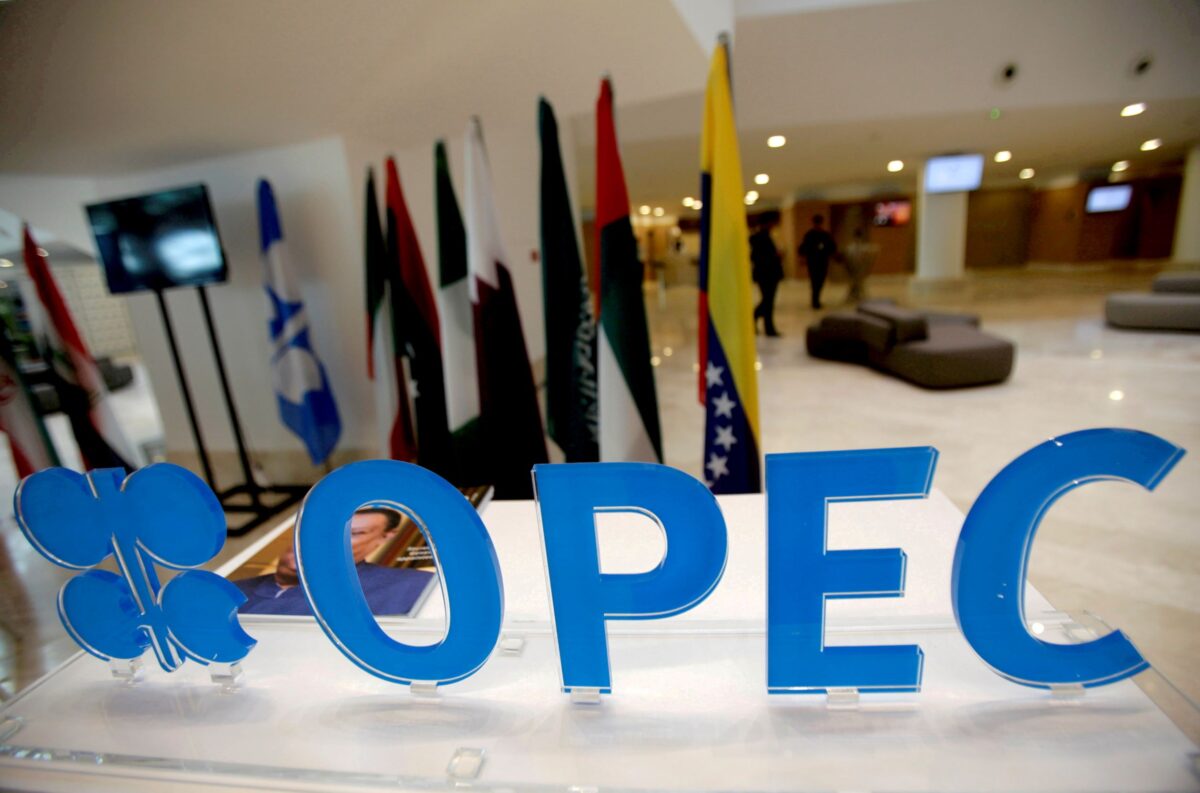 The White House did not immediately respond to a request for comment about rising energy costs.
Other GOP House members said it does not make sense to decrease U.S. gas and oil production, only to get the same fossil fuels from U.S. adversaries.
"The Methane Tax and the Clean Electricity Performance Program are just more examples of 'death by 1,000 cuts' in this rush-to-green agenda that they've got and the assault on fossil fuels," said Rep. Bill Johnson (R-Ohio).
"Why would the Biden administration and our colleagues across the aisle decide, 'Okay, let's produce less natural gas and oil in America, but Biden calls on OPEC. OPEC, to raise their energy production instead of us," said Rep. Debbie Lesko (R-Ariz.). "They closed down the pipeline here, the Keystone pipeline, but yet he approves the Nord Stream pipeline from Russia to Germany. This makes absolutely no sense and I hope the American people understand what Biden and the Democrats are doing to your pocketbooks."

Article Source : RepublicanDaily.Net
OPINION: This article contains commentary which reflects the author's opinion
Reminder : The purpose of the articles that you will find on this website is to EDUCATE our opinions and not to disinform or grow hate and anger!